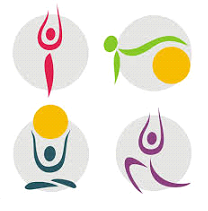 DCC "GREENBERG" offers you the opportunity for prevention, early diagnosis and timely comprehensive treatment of deviations from the correct posture and distortions of the spine – scoliosis, kyphosis, kyphoscoliosis.
Modern requirements for online – training for students, working at a desk in the office or at home in front of a computer or telephone, requires immobility and long hours of sitting, often in the wrong position. This leads to fatigue and imbalance in the skeletal muscles, a change in posture in the direction of building a bad habit of poor posture, which imperceptibly leads over time to deformities in the spine.
Spinal deformities, especially scoliosis, often develop progressively. This causes a severe deformity of the spine, which disrupts the function of internal organs, reduces performance and sometimes leads to disability.
Kinesitherapy has a crucial role in the prevention and treatment of spinal deformities. We use a set of general and specialized physical exercises – analytical corrective gymnastics, under the guidance and supervision of a specialist – physiotherapist, using various devices – balls, dumbbells, rubber bands.
Classes can be group and individual, tailored to the age group.
After conducting an examination by a specialist determining the pathological type of curvature of the spine, we refer the patient to activity groups according to age:
⦁ Children from 7 to 14 years / small group – 2 – 3 children /
14 to 21 years / middle group – 4 -10 children /
⦁ For people aged 25 to 50 – working people with complaints of back pain from forced posture and improper posture, muscle fatigue and often with osteoarthritis of the spine. Aim – to correct posture, build proper posture, strengthen back muscles and overall muscle tone.
⦁ For people 60+ – with pronounced pathological conditions with damage to the vertebral discs, osteoporosis, surgical interventions with chronicity and weakness of the back muscles. Aim – controlling the pain, restoring and maintaining motor activity, general strengthening of the body.
Spinal curvature is a consequence of improper posture and muscle imbalance. Only perseverance and patience, prolonged work and motor regime under the supervision and guidance of a specialist, leads to a change in quality of life.
The physiotherapies at the DCC "Dr. Greenberg" are equipped with German and Italian made modern equipment.
– Computer system for spinal decompression – a new modern system for the treatment of disc disease and other problems of the spine.
– Magnetotherapy and treatment with VHF.
– Electrostimulation.
– Ultrasound and laser therapy.
Specialists offer therapeutic massage, manual therapy and chiropractic. They perform rehabilitation of various diseases.
MEDICAL STAFF
Dr. Valdemar Antonov
Graduated Medical University of Bucharest.
Specialty in Internal Medicine and Physical Therapy and Rehabilitation.
National Health Insurance Fund contracted specialist.
Rumyana Dimitrova, Rehab

Graduated Central Institute for Health ProfecionalsTraining (1990).
Specialty in Rehabilitation (1992).
Qualification in Physiotherapy, Physiotherapy and Massage.
Worked at DCC №5 and at Specialized Rehabilitation Hospital "Jasen" – Bankya.
Professional experience – more than 25 years in the field.
Georgi Uzunov, Kinesitherapist

Graduated National Sport Academy "Vasil Levski" (2009), Master's degree in Kinesitherapy.
Specialty in Kinesitherapy for musculoskeletal dysfunction.
Additional courses in classical massage, manual therapy, spa treatments, anti-cellulite programs and more.